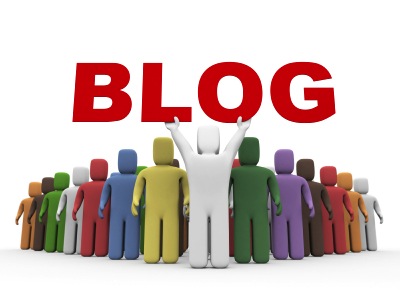 There are certain blog or website strategies that can vastly improve the social media engagement of your published content. If you want to fully take advantage of the power of content marketing, you should follow a few simple rules for your content to get circulated faster and obtain more social signals.
Design and layout are important factors and we don't mean this from an ornamental perspective, design and layout are actually concepts that affect function. Theway your audience will navigate and use your site or landing page will be affected by these factors.
To make it easier for your audience to read and share your content, here are 4 small blog tweaks you should consider applying.
1) Promote Engagement
Make sure you promote proper discussion within your blog post. The best way to do this is to optimise your comments section for easier commenting and replying. Getting people to talk about your content will make them stay on your page, promote your page and fill in the content. This also gives you feedback as to what people think of your content and although it does not send an SEO social signal, it does indicate to other visitors that people are engaging with you.
2) Facebook, Twitter and G+ Buttons
Social website buttons should always be included as part of your blog or website. But don't go overboard, only include those that actually help promote your content to the platforms that are relevant to you. Take a look at your social media monitoring data to see were you get your traffic and where people engage with you the most. You don't want too many useless buttons that make your blog posts messy and harder to navigate, sometimes people do not perform an action at all if there are too many choices.
Another important thing that many people forget is that these buttons, especially from Facebook and Twitter, can be customised to fit your needs so take advantage of this. For Facebook use open graph tags as this will give users an interesting title, image, and even url so that they won't have to think of those when they share your content on their network. The same thing is applicable with Twitter where you can customise the share function to include your own #hashtag. Customising titles and tags is important to help you to control keyword relevancy with your sharing and therefore increase traffic.
3) Power Up Your Side Column
Research on internet user habits has shown that the right side column should be used to achieve more page views and to increase your own social media network engagement, it's known that users tend to click more on links that are on the right side of the page.
Keep in mind that people need to connect to your social network as this is the best assurance that they will come back to your content in the future. You should keep your column clean and simple so people can simply click on the buttons to be a Twitter follower, a Facebook fan or in whatever relevant social network, be it a Google Plus page or an RSS feed. You might even want to throw in the option for them to sign up for an email subscription.
For Facebook, you can include the widget that would allow viewers to like your page without having to leave the page. For Twitter, you can use the Twitter API in order to show your Tweets on the page which will entice people to interact with you via Twitter.
4) Make Sure Your Audience Stays Your Site
If you do not handle your social media network well, you might end up deterring traffic from staying on your main site. Sometimes, people will just go to your blog to read the one post you mentioned on Facebook and won't hang around any longer. One good way to avoid this trap is to display the most popular blog posts in your side bar and some other related content on your site. This will get them interested in exploring more and visiting more than one page
In general, do not use too many features that makes users visit other websites, you can for example, use a lightbox for your images, this will stop users from visiting the photo destination itself in its separate location and then be tempted to not go back to your page.
So there you have it, a few small blog changes to make your site better and to encourage more audience engagement.
Do you have any other ideas to add? Give us your feedback or suggestions on other simple ways to improve content marketing.
Thumbnail Image courtesy of Blogging Pro.